Hassan Elmourad
Regional Sales Manager - UAE, Oman, Qatar & Pakistan, Guardian Glass
"Great things happen to those who don't stop believing, trying, learning, and being grateful"
Hassan is from Lebanon, as a child like many other children his age he wanted to be a doctor. When he got a little bit older, he instead wanted to become a nutritionist. However, when the time came to select what he would study, he chose computer communication, as it was the more financially stable option in his eyes.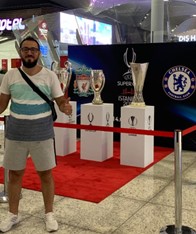 Growth from new experiences
When he finished his studies, he started his career as a Key Account Sales Representative for 3 years before moving to Guardian as an Inside Sales Supervisor. Hassan was grateful that he had the opportunity to start his career in this way. He says, "My first job required me to leave my Country, family and friends and start a completely new phase. I had to depend on myself completely, so I learned to be more responsible and to manage my time, expenses and especially my bills! It played a significant role in making me the person I am today."
Hassan has worked with Guardian in four different roles since he joined our team in 2011. He went from Inside Sales Supervisor to Architectural Sales Manager, to multiple Territory Sales Manager roles, and finally to his current position as Regional Sales Manager for UAE, Oman, Qatar & Pakistan.
Hassan thoroughly enjoys the global aspect of working with Guardian, his favourite projects to work on were those involving global, international teams, "It was a really exciting experience, especially to get in touch with colleagues in different capabilities from all over the world."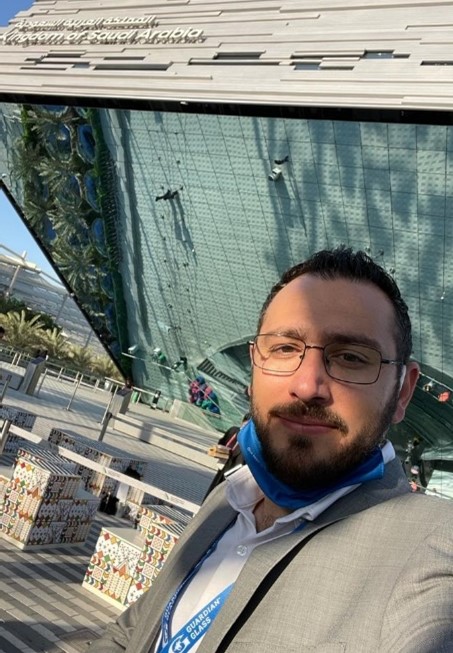 Leaning every day from diverse perspectives
There are many things that Hassan says make him "attached and dedicated" to his work at Guardian Glass. He says, "We have a talented team here, we are friends more than colleagues, but the most important thing is that the sky is the limit. If you are a talented person, you will not be left in the corner indeed the company will always support and coach you so you can grow and develop your talent."
Finally, Hassan recommends applying to work at Guardian because "Working at Guardian is one of the best life experiences, it is a learning journey where every day we learn new and different things. The diversity available in the company, the work environment that we have and how we operate as one team regardless of the capability we belong to, the fact that we promote from within, and promotions are earned through hard work and dedications."